Miracle-Gro Nature's Care Raised Bed Organic Garden Soil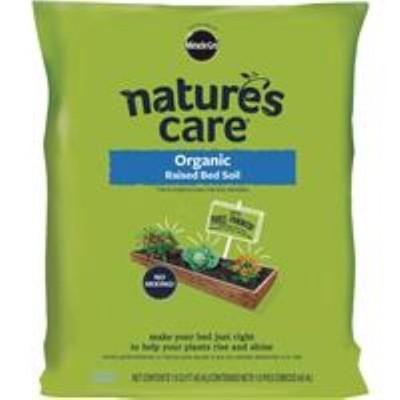 Features and Functions:
Description:
Miracle-Gro Nature's Care organic garden soil for raised beds. Specifically formulated for raised garden beds. Contains rich organic matter and high quality nutrients like alfalfa meal, kelp meal, earthworm castings, and bone meal to fuel microbes and build stronger roots. No soil mixing required. Feeds for up to 1 month. Gives fruit, vegetables, and flowers what they need to thrive in a raised bed garden. Analysis: 0.09-0.08-0.09.

SKU# DIB-00032247225915
MFR# 72259120